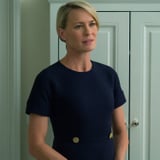 Today. Every day. pic.twitter.com/ARsQW22fQi

– Netflix US (@netflix) March 8, 2017
Wednesday marks International Women's Day, and in honor of the A Day Without a Woman movement, Netflix has shared a short (but powerful) video. By stringing together clips from some of the most popular shows, Netflix highlights exactly what your streaming experience would be like if women weren't there – you can imagine how boring Orange Is the New Black would be.
All joking aside though, it's an important reminder that not only do we need women (of every diverse background) in front of the camera, but we also need them behind the camera, too. It's great that we're getting so many different stories on TV now, but Hollywood has barely made a dent in elevating female directors and producers; real progress is still needed.

Source: Pop Sugar