Here's the '90s Classic From Game of Thrones' Season 7 Trailer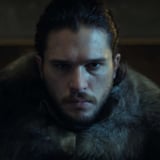 A real trailer for season seven of Game of Thrones has landed, and we were so preoccupied with the music that we almost missed all the action. Yes, it's exciting to see Jon, Dany, and Cersei all with their eyes on the prize (the Iron Throne), but could you place that song? It's "Sit Down," a forgotten '90s classic by James. If you had your radio tuned to the alt-rock station around 1991, you've definitely heard it before. Here's the full song:
Is it falling into place? Now that we have a good look at season seven, find out what else we know.

Source: Pop Sugar